Vikoma and Mobimar Supply Oil Spill Response Equipment for Finnish Border Guard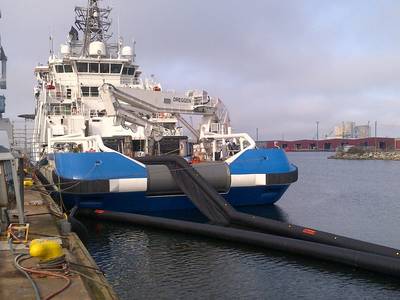 OPV Turva, the Finnish Border Guard's new 314 foot (95.9 meter) offshore patrol vessel, will be outfitted for oil spill response just seven months after its launch.
UK-based Vikoma International Ltd and Mobimar Ltd of Finland will provide the vessel with oil spill response equipment, including 800m of Vikoma oil containment boom, four Vikoma boom reels, and Mobimar's in-hull integrated recovery system, along with other oil recovery systems. The equipment will provide a recovery capacity of over 1000m3.
"The climate in Finland offers significant challenges in the winter months," Vikoma Sales Director Paul Rayner stated in a press release. "Vikoma's oil spill equipment was selected by the Finnish Border Guard for their latest hi- tech vessel, as it is well proven around the world and able to work effectively in difficult environments."