UK Ship in Trouble Baltic: Escorted to Port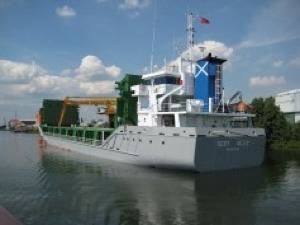 A British merchant vessel, listing in rough seas in the Baltic, was escorted to safety by a Swedish coast guard vessel.

The crew of the Scot Isles sent out a distress call Christmas Eve close to the Swedish island of Gotland, reports UPI.

A rescue helicopter was sent from Visby and remained on the scene until a Swedish Coast Guard ship arrived. The Scot Isles' captain decided to return to Latvia and turned down an offer to evacuate his vessel, being escorted into Latvian waters by the coast guard, where Latvian coast guard vessels took over.

The Scot Isles, owned by UK''s Scotline plies the route from Riga (Latvia) to the British ports of Inverness, Rochester and Gunness, normally carrying forest products. The company owns a fleet of seven modern box-hold vessels, including the Scot Isles.