Calecore Establishes a Norwegian Base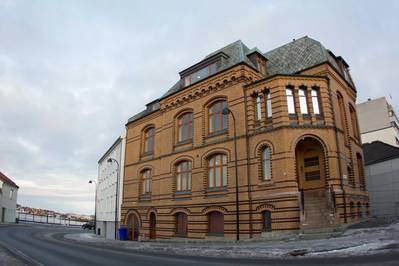 Calecore opened office in Stavanger, Norway.
The office is located on the quayside in the city centre with many of Calecore´s Oil and Gas clients within easy walking distance. In addition to serving as a meeting facility for clients, the office will also serve the crucial role of local presence to further strengthen Calecore´s position in the Norwegian market and involvement in the push towards the Barents Sea and the Arctic.


"After completing a number of highly successful Norwegian contracts in 2012, we have our sights firmly set on strengthening our Norwegian capability and supporting our Norwegian clients from a local base. Our new quayside facility in Stavanger is key to our growth and investment strategy. "said Richard Parkinson – Director of Calecore Limited.


Andreas B. Heide starts work at Calecore Norway

We are pleased to announce the appointment of Andreas B. Heide as Project Manager. Andreas, originally from Stavanger and a former Officer in the Norwegian Navy, holds a Masters in Marine Biology from the University of Bergen, joins Calecore after four years as a Project Manager for the Norwegian Institute of Marine Research. Andreas, who is fluent in both French and English will be supporting project management of the growing fleet of Calesurvey's and Calegeo's offshore geophysical and geotechnical survey vessels and will be based at the Stavanger office.


These investments follow three years of growth and operations on five continents and further underwrites our commitment to our Norwegian Market and our strategy to the delivery of global operations from local infrastructure.