Euronav Beats Q4 Revenue Estimate on Crude Tanker Recovery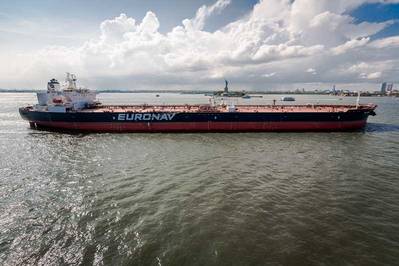 Belgian oil tanker and storage operator Euronav EUAV.BR reported better-than-expected fourth-quarter revenue and profit on Thursday, driven by large crude tanker recovery and seasonal demand for crude oil.
The tanker market, which has battled low earnings since the pandemic first hit oil demand, got a boost last year as Russia diverted oil exports from Europe, mainly to Asia, after many Western buyers turned to other suppliers in retaliation for Moscow's invasion of Ukraine last February.
"The EU embargo on Russian oil ... created additional shipping demand as crude trading patterns required longer voyages and therefore captured more shipping capacity," Chief Executive Hugo De Stoop said in an earnings statement.
The European Union in December banned companies and individuals in the bloc from providing financing, brokerage, shipping and insurance services to ship Russian oil elsewhere if the crude was bought above a price cap of $60 a barrel.
One of the largest oil tanker companies in the world, Euronav posted a net profit of $234.7 million in the final quarter of 2022, against a loss of $72.2 million a year earlier.
The Antwerp-based group reported a total revenue of $368.1 million in the quarter, up from $117.4 million a year earlier and above analysts' mean forecast of $299.66 million in a Refinitiv poll.
Euronav also flagged stronger oil demand from China following the Lunar New Year holiday and the lifting of COVID-19 restrictions in early January.
(Reuters - Reporting by Dina Kartit and Diana Mandiá in Gdansk; Editing by Milla Nissi)