IMCA Appoints New Chief Executive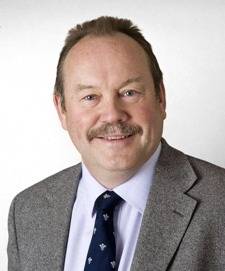 Chris Charman is appointed Chief Executive of IMCA (International Marine Contractors Association) taking over from Hugh Williams who is retiring.

Chris Charman is greatly looking forward to his new role: "IMCA will bring together so many of my professional skills and capabilities – my working life began in the Royal Navy as an officer where I gained invaluable marine experience," he explains. "I have worked with a number of trade associations and 'not-for-profit' organisations; and the vast majority of my working life has been devoted to risk management. Managing risk effectively is, of course, a key goal for members of IMCA so I look forward to combining all these areas in a most interesting global role."

He is a Fellow of the Institute of Risk Management (currently he is the IRM's Deputy Chairman and incumbent Chairman), and an Associate member of both the Chartered Institute of Insurers and Chartered Institute of Arbitrators.

IMCA is the international trade association for offshore, marine and underwater engineering companies with about 850 members in over 60 countries all around the world. It focuses on offshore construction and marine operations mainly in support of offshore oil & gas, but also marine renewable energy, dredging and telecommunications cable laying.

The association exists to help its contractor members deliver safe and efficient projects supported by other members up and down the supply chain. This is mainly achieved by publishing good practice guidelines and promoting their use as well as awareness and recognition of them.

The IMCA Chief Executive leads the IMCA secretariat and is responsible for delivering the association's extensive global work programme.