Talking DP with Aaron C. Smith, Executive Director OSVDPA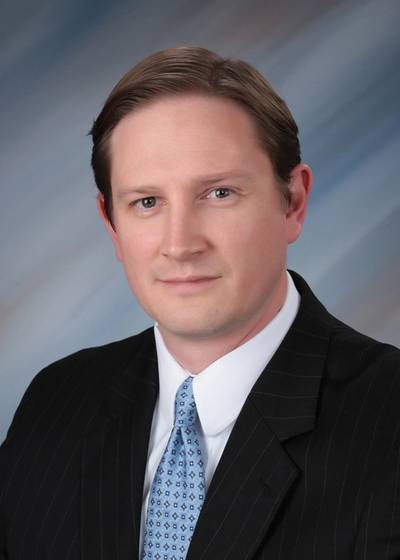 When the Offshore Supply Vessel Dynamic Positioning Authority (OSVDPA) held its first board meeting in March, it began charting the course toward a new dynamic positioning operator (DPO) certificate especially designed for the offshore service vessel industry. As the Executive Director for the newly created Offshore Supply Vessel Dynamic Positioning Authority (OSVDPA), Aaron Smith is charged with managing the day-to-day operation of the Authority. Along with the OSVDPA Board of Directors and Technical Advisory Council (TAC), Aaron is currently crafting the Authority's dynamic positioning operator (DPO) certification program and ensuring this program is accepted by the U.S. Coast Guard, the offshore energy industry, and our international counterparts. Prior to joining OSVDPA, Aaron was the Deputy Chief of Staff and Legislative Director for Congressman Jeff Landry (LA-03). In this role, Aaron was responsible for developing strategies to turn the Congressman's vision into legislative victories. In addition to assisting with the Coast Guard and Maritime Transportation Act of 2012, Aaron also drafted and secured House-passage of legislation increasing Louisiana's share of offshore royalties and ensuring offshore wind farms must comply with the Jones Act. Prior to joining Congressman Landry's office, Aaron served in similar capacities for former Congressmen Kenny Hulshof (MO-09) and Henry Brown (SC-01) as well as current Congressman Aaron Schock (IL-18). Based in Metairie, Louisiana, he remains both geographically and strategically close to the constituency that he serves today.
Incorporated as a nonprofit, the OSVDPA is seeking to improve the safety of the maritime industry by improving the quality and quantity of certified DPOs. Beyond this, the Authority will provide a certification pathway to those currently excluded or discouraged from gaining a certificate. Listen in this month as OSVDPA's Smith plots a new, more inclusive and safer path for offshore oil & gas service providers.
As the Executive Director for the OSVDPA, you are in charge of day-to-day operations. That said; it's a new enterprise and there's got to be more to it especially when kicking off a "start-up."
The most important item on my punch list is developing buy-in from the maritime industry. For OSVDPA to be a viable alternative for prospective Dynamic Positioning Operators (DPOs), we need support from the mariners, the vessel operators, the oil companies, industry associations, and the flag states. Lately, much of my time has been spent listening to the wants and needs of each of these segments of the industry. While each has different desires, all agree the OSVDPA system needs to be rigorous in its requirements, yet practical in its implementation. To ensure our system meets these requirements, the OSVDPA will be rolling out a way for the industry to provide input on pieces of our certification system before they are finalized. By providing an opportunity for this input, the OSVDPA believes our final product will better serve the industry.

Today, we have IMCA, OMSA and the Nautical Institute, in addition to BSEE, the US Coast Guard and the BOEM who are all involved to one degree or another in the offshore energy environment. What do you bring to the table that they don't – or won't – and why?
While there are numerous players offshore, mariners seeking certification as a DPO really have only two current options: the Nautical Institute or the DNV. As with anything, there are advantages and drawbacks to each of these systems. What the OSVDPA hopes to do is to combine the best of both worlds and provide a third option that actually works for the offshore service vessel industry.

The 600 pound gorilla in the room in today's offshore environment probably involves operators who are apt to chafe at a new system or increased burdens. What would you say to those skeptical of your intentions?
I certainly understand that change is uncomfortable. For this reason, the OSVDPA seeks to change only those parts of the DPO certification process that do not address the uniqueness of our industry, while keeping the structure that is familiar and recognizable to the maritime industry. As such, we believe that the OSVDPA will lessen the burdens on mariners and vessel operators. One of the problems the OSVDPA hopes to address is the delay in mariners receiving their certificate after completion. Simply, it should not take more than three months for a DPO to receive their certificate after sending in their log book. Another problem we hope to address is ensuring all mariners currently operating DP systems are able to be trained in the safe operation of DP. The OSVDPA understands that whether we like it or not, there will be unclassed DP vessels working for years to come. As such, we feel the industry must ensure the DPOs working on these vessels are trained in the safe operation of these vessels. In short, OSVDPA was founded to provide another option for those seeking a DPO certificate. If mariners believe another option will be less burdensome or onerous, we will not restrict them from making that choice.

What's the difference between a classed and unclassed DP system?
Many times, the difference is only a stamp in the vessel's book. Some charterers do not require class review of a vessel's DP systems. As such, many vessel owners choose to forgo the expense of having the vessel's DP system classed, even though most of these vessels meet class requirements or have the functional equivalency of a classed DP system. For this reason, the OSVDPA feels there is no reason to exclude mariners serving aboard vessels with unclassed DP system from earning a DPO certificate; provided, the vessel is fully vetted and it is proven to be functionally equivalent to that of a classed DP system.

You are home now in Louisiana, however, during your time as a legislative director / deputy chief of staff at Congressman Jeff Landry's offices in Washington, you were intimately involved with legislation surrounding the Jones Act. Where will the Jones Act come into play with OSVDPA? In other words, do you see this as an international effort or just something impacting U.S. operators?
Yes, I am a personal supporter of the Jones Act and was honored to work with one of the most prolific Jones Act-supporting Congressmen during my time in Washington. However, the OSVDPA does not view our certification system as exclusive to U.S. operations. We understand a DPO certification program must be internationally recognized in order to be a viable option. The system must provide DPOs the freedom to switch—for example—from a Gulf project to a North Sea project, or move from a service vessel to a MODU. As such, the OSVDPA is taking steps to ensure that our certificates will be recognized worldwide.

How can you hope to meld both the U.S. regulatory scheme with international efforts when we already have such difficulties with things like Ballast Water Treatment, the MLC code, and others?
Anytime the three-foot stack of DP operations guidance on my desk starts to seem overwhelming, I just think, "I could be dealing with ballast water treatment," and my faith is restored. Kidding aside, while the DP industry may not be heavily regulated, it is heavily standardized. Most aspects of DP equipment, operation, and training of personnel follows the guidance provided by IMCA, MTS, and other industry associations. As such, the OSVDPA is building its certification system upon the guidance provided by these bodies. By doing so, we ensure the OSVDPA system meets the standards used anywhere in the world.

You say that the OSVDPA has collaborated with the DNV classification society and industry stakeholders to craft a set of recommended practices for all DPO certification systems. Does this mean that you will ultimately seek DNV approvals of your training schemes?
The OSVDPA is working with both DNV and the Nautical Institute to ensure that they will accept OSVDPA certificates as being equal to their own. The OSVDPA will also seek approval from the flag states that have previously approved DPO certification systems. Our work with the DNV on developing a recommended practice document is a little different. Seeing that numerous DPO certification systems were developing around the globe, the DNV started an effort last year to set down a list of recommended practices for all DPO certification systems. We are participating in this effort because we understand worldwide acceptance of certificates is of great importance to the maritime community, and international acceptance is easier if all certification systems have the same basis.

You say that "Nowhere in the maritime community is the need for well-crafted options more evident than the certification of dynamic positioning operators (DPOs)." That said; give us your initial, baseline assessment of the skills of the typical DP operator in our offshore (US GoM) markets today.
Without a doubt the skill, safety, and professionalism of the DPOs serving in the Gulf of Mexico is second to none. Unfortunately, many of these mariners are being held down by arbitrary rules in the current DPO certification system. As previously stated, there is no reason that mariners serving aboard vessels with unclassed DP systems should not be able to earn a certificate. Additionally, the current system has put roadblocks up for those that do not have an STCW credentials, accepting flag state certificates of competency (e.g. a 100 ton Coast Guard license) only on a "case-by-case" basis. It's nonsensical that a mariner certified as competent master by the flag state is prevented from earning a DPO ticket by a private certification provider. These mariners aren't the only ones encumbered by the current system. Today's sea-time requirement causes trouble for even the STCW license holders serving on classed service vessels because their vessels are simply not on DP as much as a drillship or MODU. However, these service-vessel-based DPOs are performing many more complete DP evolutions than their counterparts on a drillship. The system needs to be amended to give them credit for this experience.

How do you see the certification process proceeding? Do you see it as a simulation based assessment; will it involve a certain amount of verified sea time or, a combination of the two?
As I said, there's a lot of good in both the Nautical Institute and DNV systems. Specifically, we see that the NI's sea-time-based model has produced generations of highly skilled DPOs. Alternatively, much can be said of DNV's assessment-based and simulator-heavy system. We want to blend the two models into one that uses simulator training, and a dedicated sea-time component; one that actually requires the prospective DPO to have his hands on the chrome. While the OSVDPA system uses a sea-time requirement, we also understand that experience does not necessarily equal competency. For this reason the OSVDPA system also includes classroom, simulator, and onboard assessments. Through this blending of certifications systems, the OSVDPA believes that our system will not only provide high caliber DPOs, but will also pass muster with any vetting body.

OSVDPA held its first board meeting only on March 12, charting the course toward a new dynamic positioning operator (DPO) certificate specially designed for the offshore service vessel industry. What do you see as the timeline going forward?
Currently, the OSVDPA Board of Directors and the Technical Advisory Council, a group of mariners and training providers that work within the DP industry, are crafting our certification system. As previously stated, as the pieces of this system are finalized by the Board of Directors, they will be released for comment. We are seeking this early input to ensure that each component of the OSVDPA certification system has a broad base of support before the system as a whole is finalized. We hope to complete this process by the end of the summer and start certifying DPOs sometime in the third or fourth quarter of 2014. The OSVDPA welcomes comments and even criticism, so anyone interested in more specifics should contract me directly at: Aaron.Smith@OSVDPA.org


(As published in the May 2014 edition of Marine News - http://magazines.marinelink.com/Magazines/MaritimeNews)