Statoil Exercises Skandi Vega Option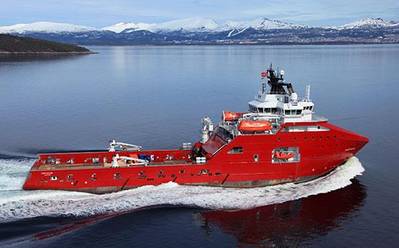 DOF ASA announced that Statoil has exercised its first one year option for the 2010-built anchor handling tug supply vessel (AHTS) Skandi Vega.
The option also includes ROV, DOF ASA said, noting that the vessel is firm until mid-May 2016.
Skandi Vega is an anchor handler/construction vessel of Aker AH 04 CD design with approximately 350 ton bollard pull.