Xervo and SH Group Expanding in Norway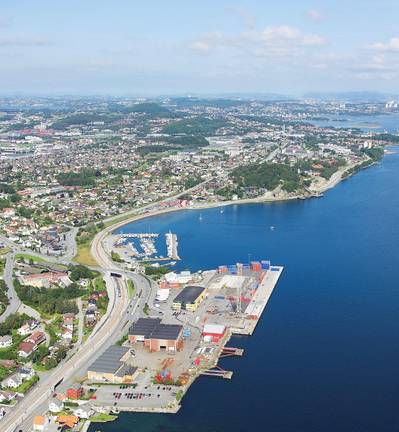 The possible introduction of the NORSOK R-002 standards means there's a big job to be done upgrading the lifeboats and rescue boats onboard the rigs already operating in the Norwegian sector. In order to meet the growing demand, SH Group and its subsidiaries Xervo and Sepro Technology are now opening an actual business unit in Sandnes. In addition, all three companies will take part in the ONS conference in Stavanger at the end of August, at which Xervo's Boat-In-A-Box NORSOK R-002 lifeboat system can be experienced life-size and with complete functionality.


More than 50 drilling rigs need to be upgraded by 2019 in order to make sure all safety equipment lives up to the NORSOK R-002 standards. That's created a lot of activity at Xervo, which so far is the only company on the market that has supplied jack-up rigs in line with the new rules. Xervo is now expanding in the Norwegian market along with its sister companies Sepro Technology and SH Group, opening a new business unit at the harbour in Sandnes with full workshop capacity.

"For a while we've been looking for the most suitable facilities to service our Norwegian customers, a place where we could take full advantage of the synergies within our company. Now we've found a location with 10,000 square meters of workshop facilities, a quay and full crane coverage of the entire area. This means we can fully benefit from the capacities we have in the organization so that our customers get the best possible service," says Esben Juul Sørensen, who is CEO at Xervo.

New Country Manager in Norway
In recent years, Xervo has been successful with its high-end lifeboat system, Boat-In-A-Box, which it developed in co-operation with the oil and gas industry with the goal of giving offshore employees the best possible safety.

The lifeboat system has been particularly well received on the Norwegian market, and with the safety upgrades of existing rigs in the Norwegian sector underway, it has also been necessary to increase staffing. Xervo has hired Kent Vinkel, previously CEO at Gefion Nordic Engineering, as its Country Manager in Norway.

"It was important for us to find a candidate who knew both the product, our corporate culture, the Norwegian market, and NORSOK rules. Kent Vinkel was a good fit on all of these fronts. He knew a lot of the stakeholders from his previous position, where we also worked with him on several projects, so we are convinced that he will be the perfect link between Xervo and the Norwegian market," says Juul Sørensen.

Vinkel is looking forward to the job, and to continuing to establish Boat-In-A-Box as the most competitive product on the Norwegian market.

"Opinions are divided about the NORSOK rules. On one hand, companies want to provide their employees with optimal safety, but on the other hand it appears that the new rules will create significant extra costs. We have developed this product according to NORSOK standards from the very beginning, and with our parent company SH Group behind us, we have significant experience in product development. At the same time, we can achieve the necessary economies of scale in order to keep our prices competitive. We hope we can contribute constructively to the cost-benefit discussion currently underway among stakeholders in the oil industry," says Vinkel.

Boat-In-A-Box can also be experienced at the ONS conference exhibition in Stavanger, Norway from August 25-28, 2014 at Hall U stand 13 (right across from the Rica Forum Hotel). Xervo will take part in the conference in co-operation with Germany's Fassmer Shipbuilding Company. The lifeboat system will be lifted 5 meters into the air so all of the system's details can be experienced at close range.