Ardent in for Major Expansion in India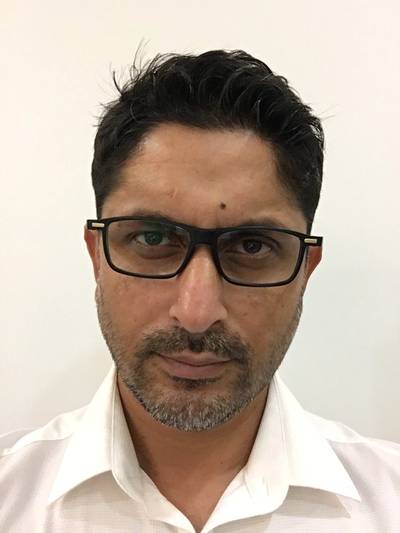 Before the furious monsoon and tropical cyclones hit South East Asia, Ardent, the amalgamation of two salvage giants, has already positioned itself to tackle the growing number of accidents and casualties that become a regular feature this time of the year.

Ardent is also responding to the recent initiatives of the Indian Shipping Minister Mr. Nitin Gadkari, who is focused strongly on setting up new ports, augment capacity of existing ports, develop coastal shipping, passenger ferry services, lighthouse and cruise tourism, island development and other services related to Indian Maritime Sector. The company sees this as an important driver for Ardent. As Ports aim to reach world class standards and trade volumes increase, an international standard of safety and emergency preparedness will be needed. Ardent is well placed to assist both private and public ports, the offshore sector and Indian ship owners to raise this bar, as it has successfully done in various other parts of the world.

Speaking on the sidelines of the recent Salvage and Wreck Removal Conference held in Mumbai, Capt Arnab Chakravorty, Regional Operations Director Asia – Pacific, stated, "A strong growth in shipping in and out of India will mean significant increase in shipping traffic and increase in vessel size, including mega vessels. This also de facto increases the likelihood of incidents. In the event that such an unfortunate incidents does occur, Ardent is in a position to bring to bear its long experience in Salvage, to respond rapidly and responsibly. To facilitate this in India, Ardent is in the process of strengthening its supply and logistics chain and finding suitable local partners for marine assets, equipment and personnel (such as divers and salvors) and agency service providers to support its activities in India and the surrounding areas. Ardent strongly believes in the 'Make in India' concept and aims to maximize its use of local Indian resources. This includes adequate knowledge transfer and providing training to our future partners."

Though formed on 1 September 2015, Ardent is no new comer. It was formed as a result of a merger between Svitzer Salvage, established in 1833 and part of the Maersk Group and Titan Salvage, established in 1980, a subsidiary of Crowley Maritime, and most well known for its salvage of the Costa Concordia. Through the merger, Ardent delivers best in class Emergency response and Salvage project services across the globe. Traditionally Svitzer Salvage has been an industry leader in Emergency Response services and Titan Salvage in Wreck Removal services.

Though most of the time Salvors are called in to tackle emergency situations where time is very precious and speed of response, damage control, safety, keeping cost down, etc. get top priority, yet there are some areas that can be improved in order to help promote the salvaging industry to enhance its effectiveness.

"Potentially, custom delays are the cause of major hurdles and a big deterrent specially when temporarily importing specialized equipment that may not be readily available in India," says Capt Arnab. "These issues can and has caused severe set-backs for
response operations when immediate action is needed. We are fully aware that the MRCC and Coast Guard have capacity to respond to such incidents and have done great work in assisting ships in distress however the main objective of the coast guard
should be to provide "first aid" and not be left to handle the entire emergency response process. Ardent does not see a solution to this problem coming anytime soon, however, as mentioned Ardent will be more focused on ensuring local sourcing, and on enhancing local competencies, and only bringing in equipment and assets from the outside as a last resort.

"It is also true that Ardent will operate in a very competitive landscape as far as Salvage work is concerned, therefore we will be very focused on cost, guaranteed solutions, optimized time frames and strong stakeholder management. Leveraging our connection to the Maersk and Crowley groups will of course be an essential part of this process as well as to ensure that we are seen as trusted partners towards our stakeholders, particularly the Indian Authorities."

Capt Arnab has his strategy for India worked out well. In relation to the growing shipping, offshore sector and ports sector he sees several potential areas where he is focused on. In particular :-

- Emergency response services, particularly during the monsoon seasons, such as refloating grounded vessels, vessel collisions etc.

- Marine Fire fighting services and Pollution preparedness and response - Supporting port expansion activity, with expertise in removal of wrecks, unexploded ordnance etc.

- End to end decommissioning of aged offshore structures, from well plugging and abandonment all the way to disposal of waste and site remediation

- Providing emergency preparedness and response training to ship-owners, operators, ports and to Ardent's local partners

- Emergency ship to ship transfers (Oil, LNG etc.)

- Project management services

" It is often that salvors are seen as a problem, rather than a solution. Nothing could be further from the truth. Companies such as Ardent are focused on the longer term where building trust and confidence amongst and with its stakeholders are paramount objectives. We are here to provide solutions to problems in the most efficient and effective way possible. You could say we are actually in the "cost avoidance" business by helping retain value of the vessel and its cargo by being able to respond rapidly to almost any situation, however hazardous, with professionalism and dedication" concludes Capt. Arnab.