Giglio Guides Freedom Boat Club Through Rising Tide of Growth, Expansion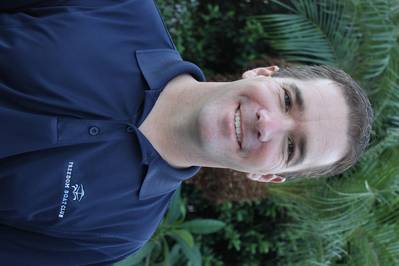 When Freedom Boat Club launched in 1989, perhaps its most difficult task was convincing wary prospects that it was more than a marketing gimmick or unworkable pipe-dream. The biggest question the upstart company faced: Could the concept work?

Freedom Boat Club, based in Venice, Fla., has deftly navigated through various challenges and obstacles over the years. There have been numerous adjustments and improvements to its operations, procedures, training and customer service.
"We have learned a great deal through years of experience," said CEO John Giglio. "And we are not finished learning."

Now, 24 years later, the most common question facing the FBC leadership team: Where do we open the next location?
Giglio believes that his company has not only proven its viability and value in the marketplace but finds itself well positioned to ride a shifting wave of consumer sentiment. "Market research in the marine industry tells us that people are seeking options to traditional boat ownership," Giglio said. "Many people simply don't have enough free time or discretionary income to justify owning a boat themselves. "We believe that boat clubs are a great option for consumers and a smart way to help the marine industry grow. We serve the useful function of exposing more people to the joys of boating."

Giglio believes that FBC, the largest and oldest boat club in the nation, will experience an increased rate of growth the next few years. FBC is following up its record-breaking year in 2012 with an even stronger performance in 2013.

In October, with the scheduled opening of its newest location in Sarasota, Fla., Freedom Boat Club will be operating in 71 locations. FBC added five locations in 2012 and has already added an additional 13 in 2013: Scituate, Mass., Northport, N.Y., Lake Charlevoix, Mich., Chicago, Ill., Cleveland, Ohio, Lake Norman, N.C., Sebastian Inlet, Fla. Islamorada, Fla., Ruskin, Fla., Lake Tarpon, Fla., Panama City, Fla., Pine Island, Fla., and a second location in Venice, Fla.

Giglio emphasizes the importance of maintaining high standards while managing rapid growth. "We know how important it is to pay attention to the details," said Giglio, who became CEO in 2011 after serving for eight years as director of operations. "We are dedicated to providing a great experience for our members and we will not grow beyond our ability to maintain that level of service."

In addition to emphasizing customer satisfaction and providing support for franchise owners, Giglio has made it a priority to build strong relationships and trust with the major players in the marine industry. "In the past, some marina operators and boat dealers might have been wary about the presence of boat clubs," Giglio said. "But we are committed to growing boating as an industry and getting more people enthused about being on the water. And that is good for everyone."

In recent months, Giglio has developed working relationships with various industry leaders, including the Marina Recreation Association, the International Marina & Boatyard Conference, Association of Marine Industries and several marine trade associations.

FBC has also made it a regular practice to donate boats for special events, such as "Take the Helm" training and National Marina Day. And FBC has been heavily involved with Discover Boating, teaming up to support the Grow Boating initiative. "I believe we have proven to marina owners and boat dealers that we are good for business," Giglio said. It is hard to argue with the numbers. Since the start of 2012, FBC purchased more than 270 boats, either new or slightly used. "The numbers are all moving in the right direction," Giglio said. "And we are working hard to make sure it continues."