Epic Gas Secures Tankship Fleet Expansion Credit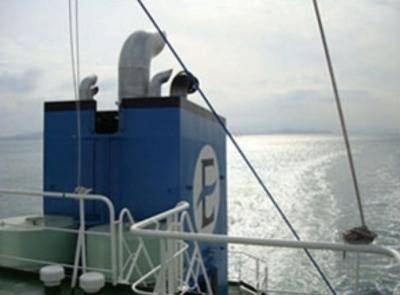 CITIC Maritime Finance says it has provided a $46.4 million senior secured credit facility to Epic Gas Ltd. headquartered in Singapore, which operates a fleet of 40 LPG and petrochemicals tankships.

CITIC add that the facility was used to partially finance the acquisition of a fleet of five LPG tankers that includes three newbuildings and two modern gas carriers acquired in the secondary market. Financing from CIT was provided by CIT Bank, the U.S. commercial bank subsidiary of CIT. Terms of the transaction were not disclosed.
"This financing will allow Epic Gas to grow its fleet of tankers to support the growing demand in the LPG and petrochemical sectors," said Svein Engh, Managing Director and Group Head of CIT Maritime Finance. "With the demand for ocean and coastal transportation activity expected to increase gradually, we're pleased to play a role in the expansion of Epic's growing footprint and we look forward to building this relationship."

Lars Vang Christensen, CEO of Epic Gas, said, "The seaborne petrochemical trade is expected to grow year over year. These latest additions provide us the opportunity to continue growing our fleet with some of the largest vessels in the pressurized segment. CIT was able to put their knowledge to work for us. Their expertise and experience allowed us to complete this transaction in a timely manner with favorable terms. CIT played an important role in this phase of Epic's expansion plans. We look forward to working with them on future projects."

About CIT Bank
Founded in 2000, CIT Bank (Member FDIC, Equal Housing Lender) is the U.S. commercial bank subsidiary of CIT Group Inc. (NYSE:CIT). It provides lending and leasing to the small business, middle market and transportation sectors.

www.cit.com/CITBank