GE CEO Immelt: Expects to Close Alstom Deal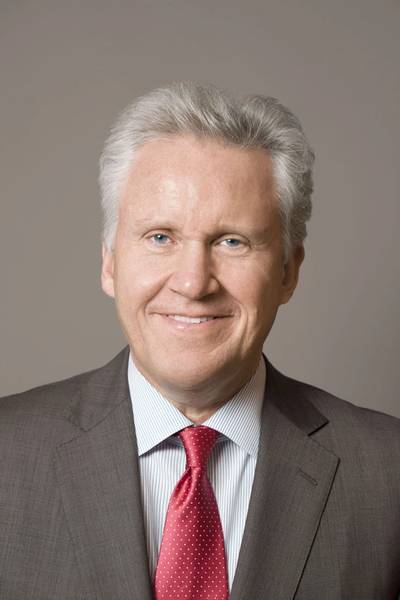 General Electric Co Chief Executive Jeff Immelt said on Wednesday that GE is still going to "work constructively" with the French government on its bid for the power business of Alstom and that he expects the deal to close.

GE has encountered resistance to its $16.9 billion proposal from the government, which has sought to encourage Germany's Siemens as a potential rival bidder. But Immelt told an investor conference on Wednesday that, "We wouldn't have started if we didn't think we could finish."

"It's a deal that's executable. It's a deal we're experienced in. It's a deal we expect to close," Immelt said at the Electrical Products Group conference.

GE last month made its offer for Alstom's power turbine and grid arm in a deal designed to expand its installed base of power turbines, get a more complete offering to power customers, and broaden GE's presence in emerging markets.

In an attempt to get better bids for Alstom, seen as a center of French engineering know-how, French President Francois Hollande's government has weighed in on the talks, creating some uncertainty. Alstom, which has welcomed GE's proposal, has given itself until the end of the month to review its options.

The French government last week gave itself the power to block foreign corporate takeovers in "strategic" sectors, throwing up a potential roadblock to GE's bid.

Asked about the potential for a lengthy tussle over Alstom to turn into a distraction for GE, Immelt said, "You have to trust us a little bit that we know what we're doing."

"We know how to work with governments. We have an impeccable reputation in France," Immelt said. "I don't sit here and say, 'God, I'm surprised.' We've done this before."

In initially detailing GE's bid, Immelt signaled in a letter the company was willing to work with the government in certain areas.

The company has said it is talking with French investors about ventures or other investments in Alstom's offshore wind and hydro power assets, as outlined in Immelt's letter.

GE is also discussing with the government how French operators can access Alstom's technology around steam turbines for use in nuclear facilities, according to a source familiar with the talks.

Immelt also touted the deal as accelerating GE's goal of tilting more toward its industrial businesses and away from its finance unit. GE now expects 75 percent of its earnings to come from industrial businesses by 2016, up from 55 percent last year.

Toward that goal of reducing its finance exposure, Immelt said the company expects an initial public offering of its North American retail finance business to take place in the third quarter. GE in March filed for an IPO for the business, which offers private label credit cards.

GE has said it plans to offer up to 20 percent of the retail finance business in the offering with the business fully separated in 2015.
(By Lewis Krauskopf, Reporting by Lewis Krauskopf; Editing by Nick Zieminski)