Marine Repairs – Fluid Extractor Marketted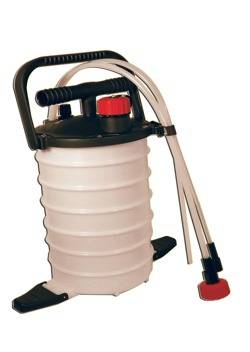 Moeller Marine introduce two new portable fluid extractors for marine mechanics, boat owners
Marine mechanics and boat owners looking to save time, get on to the next job or back out on the water can now get jobs done faster. Moeller Marine is introducing two new fluid extractors containing innovative and patented features making them fast, long lasting and easy to use.
Time is money, or saving time means the fun happens sooner. Either way, getting boats repaired quickly is the key. To help, Moeller Marine is introducing two new fluid extractors designed to save time on marine repairs.
First, Moeller's rugged new extractors save time through rapid extraction. George Moore of Moeller says, "Mechanics told us that speeding up repairs is more critical than ever. They want to do a good job, but they also want to finish the job and get on to the next boat. So our engineers redesigned the pump so that your fluid is gone in 15 pumps or less." The new pump is so innovative that it received patent protection.
"Also, no time is lost in dealing with power. The hand pump is extremely efficient, so there is no need for air or electric. Just pump and go," adds Moore.
"To speed you up even more, Moeller's extractors will pull warm or cold oil," according to Moore. "No more waiting for temperature to change before you can begin work. With our unique push-pull siphon action you can pull cold 90- weight oil out of an engine in seconds. And another cause of lost time, cleaning up spills from overflow, is now a thing of the past. You get an automatic internal shut-off that prevents messes, especially those hard to clean bilge s