Drydocks World Wins Turret Fabrication Contract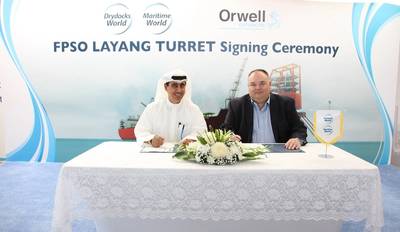 Drydocks World has secured a contract from Orwell Offshore to fabricate an external Turret for FPSO Layang.
Drydocks World said its team will play an integral role in facilitating project completion during this fast track project expected to be delivered in the first quarter of 2016.
The external turret for Orwell Offshore will deliver improvements in operational effectiveness and weathervaning capabilities on FPSO Layang, enabling FPSO operations in water depths of up to 90m.