Macro Opens Ohio Branch Facility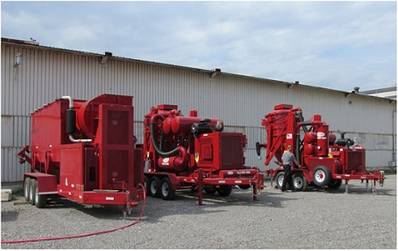 Marco Group International, a provider of service and equipment for the surface preparation industry, established a new branch near Youngtown, Ohio.

The facility will feature 25,000 sq. ft. of office and warehouse space, housing over 10,000 tons of in-stock abrasives and surface preparation equipment. The location will also include a large rental fleet of industrial air-blasting, dust collection and plural component and conventional industrial painting equipment. This is the sixth full service Marco branch in North America. Marco operates out of 10 company owned and managed facilities and distributes products from more than 45 locations nationwide.

Richard Herman, Branch Manager, will head up the location operations, with a supporting staff of warehouse, technical and administrative support. Richard has been with Marco since January 2013, and brings in-depth knowledge of sales management and dust collection technologies.

"This new location will provide us with a great opportunity to better serve our customers on the east coast across key industries," said Herman. "We have seen a continually increasing demand for Marco solutions across this region, including bridge contracting and steel fabrication industries.This branch will enable us to serve these customers faster and more efficiently than ever."

Marco will also provide in-field training, technical and maintenance services within the region, supporting both traditional and advanced technologies including but not limited to plural component and passive fire protection sprayers.

TheYoungstownfacility, located at 1451 Standard Ave.,Masury, OH, is currently open for business.