Fendercare Celebrates Silver Jubilee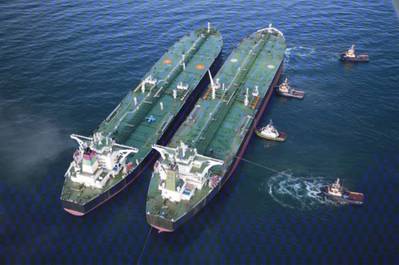 Fendercare Marine celebrates 25th anniversary as global supplier of marine products and services.
Company highlights:
Formed in 1988 for the sale, hire and refurbishment of Yokohama fenders
With a footprint of over 40 global bases, Fendercare Marine is now a worldwide supplier of marine products and services
World-leading provider of Ship-to-Ship (STS) transfer services
The company, originally called Fender Care Ltd, was established in 1988 in a small rural location in the heart of East Anglia in UK. Originally its core business was the sale, hire and refurbishment of Yokohama fenders.
Three years later, the company opened the first of many global bases to help supply Middle East countries during the first Gulf War.

In 1993, as the company expanded they relocated to their new Head Office in Seething, just a few miles south of Norwich, Norfolk where the company still resides today. From this base, they now control offices and stock hubs in Brazil, Australia, China, Nigeria, Angola, Ghana, India, Middle East and Singapore, as well as a global network of Agents and Distributors who have exclusive arrangements to sell their products. Fendercare has grown from a handful of staff to over 400 employees located worldwide.
A key milestone in Fendercare Marine's history came in 2005 when they became a part of James Fisher and Sons plc, a leading service provider in all sectors of the marine industry and a specialist supplier of engineering services to the nuclear industry in the UK and abroad. This venture has allowed Fendercare Marine to access a wider range of services for their customers than ever before, resulting in extraordinary turnover growth from £15m to £150m in just seven years.