Ferguson Appoints Team of Industry and Product Experts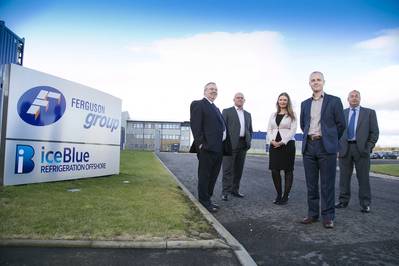 The Ferguson Group announced the appointment of industry experts to be based at its Aberdeen headquarters. The newly appointed team will offer technical support to the group's international bases and provide advice and guidance to partners and customers alike.

The new team, with a wealth of specialist knowledge and experience in fluid management, waste solution management and International markets, includes Judith Verner Development Manager (Fluid Solutions), Gordon Bennett Technical Development Manager (Waste Solutions), Mick Rash Partner Development Specialist and Allan Mitchell Key Account Manager, all of whom will be based at the group's Aberdeen headquarters. Throughout the coming year the team will regularly attend key international oil and gas events, meeting customers and offering technical advice and support on the group's range of specialist products and solutions.

The Ferguson Group offers a range of specialist DNV 2.7-1/EN12079 offshore containers and tanks specific to fluid and waste solution management from all of its bases (U.K., Norway, UAE, Singapore and Australia), the product range includes chemical tanks, fuel tanks, mini FIBC containers, drill cutting bins and mud skips which complement its full range of DNV 2.7-1/EN12079 offshore CCUs (Cargo Carrying Units).