First of Five Newbuilds Launched for Unichart Navigation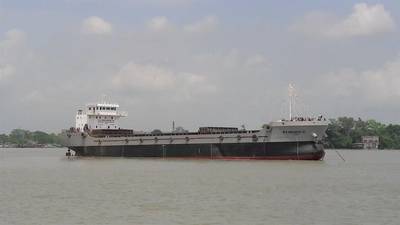 The first of five new general cargo vessels on order for Unichart Navigation Limited has been launched by the Delta Shipyard in Chattogram, Bangladesh.
M.V. Roknoor-32 is approximately 82.5 meters long with the capacity of 3,200 deadweight tons and is the first Bangladesh flag vessel being constructed under the classification of the Indian Register of Shipping (IRClass).
Executive Director of Delta Shipyard, Syed Monzur Hossain said, "We will like to thank IRClass for all the support provided during this pandemic. The timely approval of plans allowed the construction to proceed smoothly and the team's unsurpassed attention to detail ensured that any issues were resolved early on in the process."
Amit Bhatnagar, Regional Manager East Coast of India and Bangladesh for IRClass commented, "I am delighted with our team in Bangladesh who have worked tirelessly during this period to facilitate the successful construction and launch of the vessel. The team has been very committed from the start and quickly adapted to the 'new normal' of safety measures, implemented to allow safe operations for both our clients and surveyors."