First of 10 New LR2 Tankers Delivered to Maersk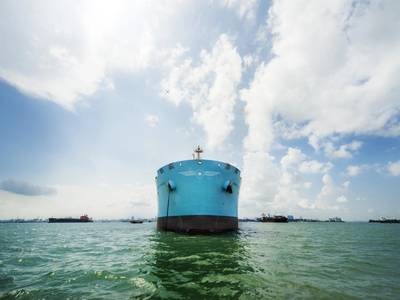 Maersk Tankers has taken delivery of Maersk Sandra, the first in a series of 10 newbuild LR2 tankers on order from Dalian Shipyard, in China.
The series' first six vessels were ordered in May 2018, and options for the final four vessel were exercised in May 2019.
Due for delivery from 2020 through 2022, the vessels will come under Maersk Tankers' commercial, technical and corporate management.