Fishing Boat Owner Credits Sonar With Success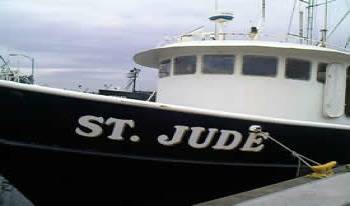 The top Albacore boat in the Pacific last year, 'St. Jude', used a WESMAR HD860, electronically stabilized sonar to find fish shoals.

"We rely on the WESMAR sonar so we do not waste valuable cruising time and expensive fuel searching for activity that indicates fish. We are sonar dependent," says Captain Joe Malley owner of the 95-foot troller the St. Jude.

Malley says they were high boat in the South Pacific and that the sonar and his captain are a good combination. He credits the two of them.

In a recently released testimonial, Captain Malley says 'efficiency is a key factor in the vessel's success and the way he remains efficient is to fish when the delicate balance between fuel prices and the price of fish are in sync.

Captain Malley, after fishing for 34 years, now operates the family business that markets his vessels catch. The company's exceptional catching and handling process has created a specialty product that is private labeled and served in restaurants and canned and shipped to customers around the world.

Wesmar, with nearly five decades of marine design and manufacturing, provides widely respected commercial grade equipment to commercial, private, and government operations around the world.