A.S.A.P. Extend Their Range of Brass Marine Fittings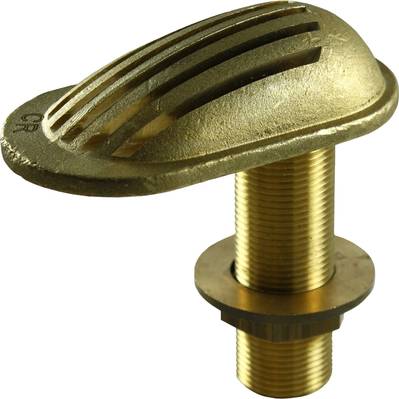 Below the waterline equipment fittings in an extended CR (DZR) range are now offered by A.S.A.P. to meet most requirements.
What is CR or DZR?
In the Marine industry especially, "DZR" is the often heard acronym for "De-Zincification Resistance" Brass. There is another term that you may also hear – "CR" Brass, which stands for "Corrosion Resistant". Despite the difference in title, the material is the same! They are both a type of brass that is designed to be used in harsh water applications, and are therefore ok to use below the waterline. To combat the dezincification effect, raw materials are added to the compound and the fittings are heat treated during manufacture which insures that the material will satisfy the requirements of the standard dezincification-resistance test. The above process ensures that the zinc included in the compound resists leaching out when in contact with salt water. This electrolytic corrosion is what causes fittings, seacocks or strainers to become brittle and fail.

A.S.A.P. Range
Previously, the full & complete range of Corrosion Resistant materials for intakes had always been difficult to obtain, but that is no longer the case.

The company's impressive ASAP Seaflow range now includes CR (DZR) brass fittings, including elbows, sockets, equal 'T's, bushes, nipples, valves, adapters, nuts, washers, hosetails, skin fittings, strainers as well as the original valves & hosetails in the Corrosion Resistant material. A complete seacock or even an entire intake system using CR Brass components can be installed, BSP threaded with sizes up to 4" covering most applications for both leisure and commercial use.
http://www.asap-supplies.com/marine/dzr-plumbing-connections