Transas Marine's New Version of FleetViewOnline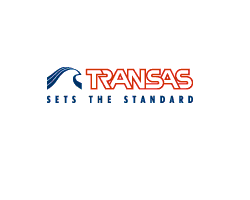 New version of Transas FleetViewOnline (FVO) Tracking service 3.10 is launched with a new AIS Tracking feature available for free.

AIS Tracking feature in demo mode is available for free for Transas FVO users. As soon as your vessel appears in area covered by AISHUB service you can receive additional AIS DPRs generated by AIS installed on board. AIS and Satellite position reports may be integrated into one track or presented separately. With enabled AIS tracking option you might use FVO zone alarms much more effectively to warn your staff or to trigger ship agents activity in due time.

To enable this feature, FVO users should contact Transas Service team at service@transas.com.

In case an area is not covered by AISHUB service and you have a free AIS Data Source for this area, then it can be connected to FVO and the areas covered by your source will be added to AISHUB coverage area.

And for those who would like to have an opportunity to see their vessels anytime and anywhere, Transas has developed a FVO Tracking and SSAS service application for Android based smartphones. At the moment a beta version is available and users who wish to try it can download it from FVO website. We would appreciate your feedback before releasing it via Android Market.
Source: www.transasmarine.com