For Sale: Floating Dock System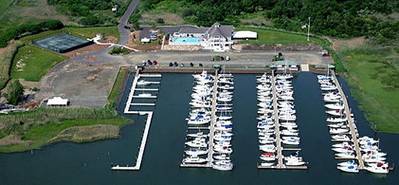 The Guilford Yacht Club, a Long Island Sound yachting facility, said it is replacing its 130 slips and walkways and wishes to sell its existing floating dock system.

Available all or part in Fall 2013 will be a complete floating dock system, which the seller said is in excellent condition. The unit consists of approximately 10,000 sq. ft. of floating wood Atlantic Meeco docks, complete with power/water pedestals, aluminum S cleats, fenders and fingers ranging in length from 32' to 60' in length.

Original layout drawings are available for review.

Interested parties can contact Trey Pratt at tpratt@fpdevelopment.com.