Towed RoRo Too Tall, Hits Florida River Bridge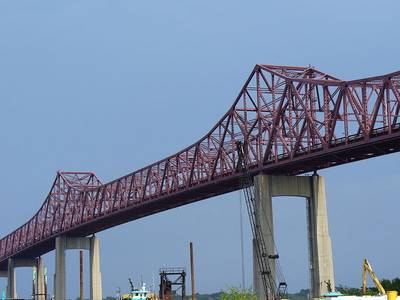 The U.S. Coast Guard has closed a portion of the St. Johns River in Jacksonville, Fla., after the 'USNS 1st Lt. Harry L. Martin' struck the Mathews Bridge, which connects downtown Jacksonville to the Arlington area
The RoRo vessel was being towed from its home pier in Jacksonville to the North Florida Ship Yard for normal dock and maintenance work. There were no injuries reported.

Boatcrews from Coast Guard Station Mayport and other law enforcement agencies are currently enforcing a 200-yard safety zone on both sides of the bridge.

Florida Department of Transportation bridge inspectors are en route to determine the extent of damage. It is presently not known how long the waterway and road will be closed to traffic.