Coast Guard Foundation to Honor USCG in Miami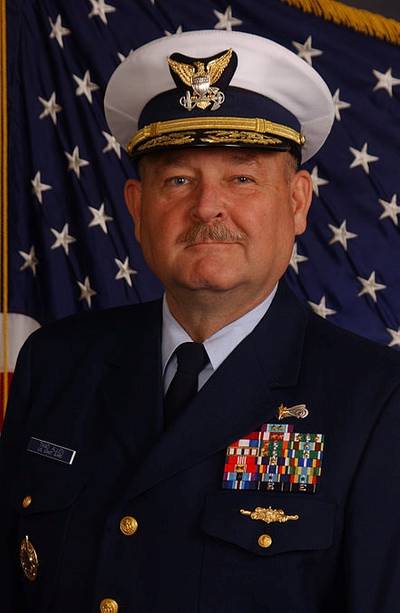 The Coast Guard Foundation, a nonprofit organization committed to the education and welfare of all Coast Guard members and their families, announced today that its annual Tribute to the United States Coast Guard Seventh District will take place on November 13 at the Marriott Biscayne Bay in Miami, Florida.

During the event, emceed by Efrem "Skip" Zimbalist III, chairman and CEO of Active Interest Media, Inc., the Coast Guard Foundation will pay tribute to former Commandant of the Coast Guard and former Seventh District Commander, retired Admiral Thad Allen. Overseeing the search and rescue operations in New Orleans following Hurricane Katrina, and incident commander of the Deepwater Horizon oil spill, Admiral Allen served as the 23rd commandant of the Coast Guard from 2006 to 2010. Additionally, the Coast Guard Foundation will honor an aircrew from the Seventh District for life-saving actions that resulted in the rescue of more than 100 Haitian nationals who had been shipwrecked off the islands of the Bahamas. The crew of CG-6027 being recognized are Lt. Commander Samuel H. Babbit, aircraft commander; Lt. Jonathan E. Ralson, copilot; Petty Officer David J. McPeters, flight mechanic; and Petty Officer Christopher P. Ensley, rescue swimmer. The emcee for the event will be Coast Guard Foundation trustee Michael Moore.

"The task of safeguarding one of the busiest coastal regions in the United States falls to the men and women of the United States Coast Guard's Seventh District," said Anne Brengle, president, Coast Guard Foundation. "This group of exceptional individuals take to the sea with all its unpredictability, rescue the helpless in the most difficult conditions and see ships safely to port. They are our first line of defense in the face of everything from storms to oil spills, drug smugglers and poachers. It is our honor to pay tribute to their bravery and professionalism."

The Seventh District encompasses the southeast United States and the Caribbean basin including: Florida, Georgia, South Carolina, Puerto Rico and the U.S. Virgin Islands. Totaling an area of 1.8 million square miles, this region includes operational borders with 34 foreign nations and territories.