PNW Coast Guard Foundation Awards Dinner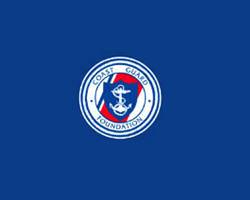 Non-Profit Organization Hosts Annual Awards Dinner and Tribute to Raise Funds to Support Important Foundation Projects on Behalf of the Service Men and Women in the Pacific Northwest Region

Stonington, Conn. – The Coast Guard Foundation, a non-profit organization committed to the education, welfare and morale of all Coast Guard members and their families, announced today that its Annual Pacific Northwest Awards Dinner in tribute to the United States Coast Guard will take place on Wednesday, May 25, 2011 in Seattle, Washington. Honoring the heroic efforts performed in the Pacific Northwest over the past year and recognizing the service of those who enforce maritime law, protect our homeland and preserve the environment, the event will also raise funds to support the Coast Guard Foundation's important projects and programs that seek to improve the lives and performance of Coast Guard members, their families and Coast Guard Academy cadets. The gala's Co-Chairs are business leaders, Joe Huley, vice president and general manager of N C Power Systems, and J. Florian Gruber, global sales director for Caterpillar Marine Power Systems. Also scheduled to be in attendance to honor the Coast Guard members from the Pacific Northwest, ADM Robert J. Papp, Jr., Commandant of the United States Coast Guard; VADM Manson K. Brown, Commander of the Pacific Area; RADM Gary Blore, Commander of the Coast Guard's 13th District; RADM Thomas Ostebo, the impending Commander of the 17th Coast Guard District; and Coast Guard Foundation Chairman Ross Roeder.

During the program, Air Station Port Angeles CG-6603 crew members Lieutenant Jason Bustamente (Beverly, West Virginia), Lieutenant Kelly Higgins (Tigard, Oregon), AMT2 Samuel Allen (Ehprata and Quincy, Washington) and AST3 Michael VonBormann (Johannesburg, South Africa) will be recognized with the Coast Guard Foundation Heroic Action Award for their unwavering teamwork, skilled airmanship and decisive action during a September 4, 2010 rescue of two people from a 26-foot sailboat taking on water in gale force winds and turbulent ten-foot seas. Receiving the award for Exceptional Performance of Duty, Master Chief Ronny Jackson (Sedalia, Missouri) of Marine Safety Unit (MSU) Portland will be honored for leadership, professionalism and devotion to duty as Chief of the Engineering Division. MKCM Jackson successfully competed for construction and major civil engineering project funding and showed an exceptional passion for team building efforts across joint agencies including the U.S. Navy and Marine Corps.

"We are thrilled to honor the men and women who wear the Coast Guard uniform and celebrate their heroic efforts," said Anne Brengle, president of the Coast Guard Foundation. "Our awards dinner is a great opportunity to show our support and gratitude for their inspiring, selfless service."

Since its inception in 1969, the Coast Guard Foundation has been committed to inspiring leadership, learning and a proud legacy of service to our nation by supporting the men and women of the United States Coast Guard and their families. The Foundation provides higher education grants to enlisted personnel, reservists and their children, financial support for college to families of Coast Guard members lost in the line of duty, relief to Coast Guard families who have lost possessions in natural disasters, and support for morale programs, including funding recreation, exercise and family-oriented facilities. In 2010, the Coast Guard Foundation Shipmate Fund provided Pacific Northwest Coast Guard units with new fitness equipment and fishing gear. ANT Kennewick and CGC FIR received grants for a complete update and outfitting of their fitness spaces providing service men and women with workout facilities.

The Coast Guard Foundation's Pacific Northwest Award Dinner will take place Wednesday evening, May 25, 2011 at the Bell Harbor International Conference Center, Elliott Hall, 2211 Alaskan Way, Seattle, Washington. The event will include a cocktail reception, silent auction, search and rescue demonstration, flag ceremony and dinner reception. For more information on the Coast Guard Foundation's tribute to the United States Coast Guard in the Pacific Northwest, the Coast Guard Foundation or to help support its work, please visit the Coast Guard Foundation website, www.coastguardfoundation.org.

Source: www.coastguardfoundation.org