MTU Founder's Daughter Board Member 90th BD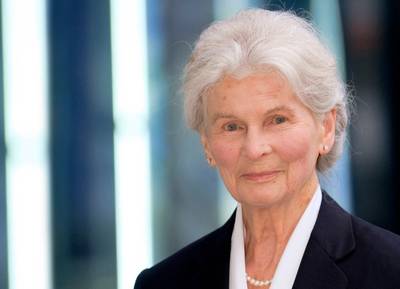 Irmgard Schmid-Maybach celebrates her 90th birthday: she is the daughter and one of the heirs of Karl Maybach, Irmgard Schmid-Maybach and was a Supervisory Board member of Tognum's core company, MTU Friedrichshafen, between 1984 and 2005. Later she was elected as an honorary lifetime member in acknowledgement of her commitment and contribution to the company.

Irmgard Schmid-Maybach was born in 1923 in Friedrichshafen and was the fourth of five children of Käthe and Karl Maybach. Her father was the company founder, head and shareholder of Maybach-Motorenbau, the MTU predecessor company. She will celebrate her birthday in San Francisco where she has been living with her family since 1957.

According to the company, Irmgard Schmid-Maybach visits MTU regularly and informs herself about current developments in the company. She keeps in touch with MTU staff and with the citizens of her home town.