Keeping it in the Family: Maersk Founder's Scion Steps Aboard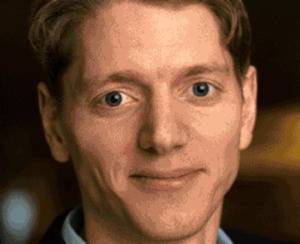 At its recent general meeting of AP Moller-Maersk, Mærsk Mc-Kinney Møller's grandson Robert Maersk Uggla was elected to the board of the company, which will ensure the family's active ownership and continuity in the company, according to a report by Børsen with Maritime Denmark.

Citing Robert Maersk Uggla the report indicates that he thinks it means a lot to the family. They wished to remain as an active owner of A. P. Moller-Maersk and he considered that that is what his grandfather would have wanted and his mother wants the same. Apparently he has worked in the company for 10 years.
After today's meeting, the board of AP Moller-Maersk consists of the following people: Michael Pram Rasmussen, Ane Maersk Mc-Kinney Uggla, Niels Jacobsen, Jan Leschly, Robert Routs, Arne Karlsson, Sir John Bond, Lars Pallesen, Robert Maersk Uggla, Niels Bjørn Christiansen, Dorothee Blessing, Renata Frolova and Pallet Vestergaard Rasmussen.

Source: Børsen/Maritime Denmark