Drying Systems on Board the Franziska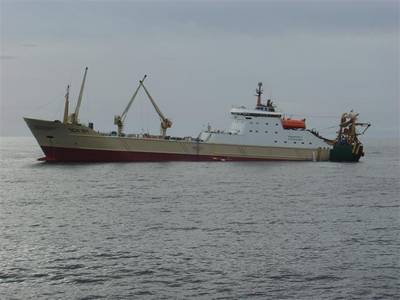 After several successful cooperations in the past, we were happy to receive a new order from van der Zwan, this time for their vessel Franziska.

With the order for the highly efficient Pronomar-Top Trock drying systems, all made from high-quality stainless steel, the crew on board the Franziska can now take care of their many strenuous tasks on a daily basis in the safe knowledge that they can work in dry and perfectly maintained work wear, like survival suits, boots, jackets, trousers etc. The drying systems work in a very innovative way, they dry from the inside out and at all neuralgic zones, such as arm pits, shoulders and back. Apart from the fact that the expensive work wear automaticallly has a longer lifespan, the drying systems also increase the crew's motivation and an overall well-being. All that leads to less sick leaves and a positive and stable work environment out at sea.