GLDD to Widen Freeport Harbor Ship Channel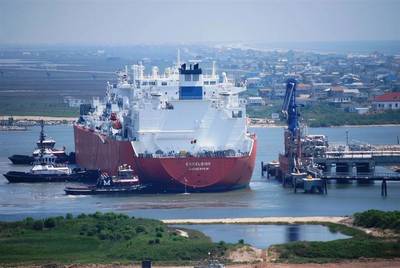 Great Lakes Dredge & Dock Corporation (GLDD) says it has been awarded a a dredging contract valued at over $30 million to widen the entrance and jetty channels of the Freeport Ship Channel near Freeport, Texas.

Approximately 4.5 miles of channel will be widened by 200 feet, enabling larger ships to safely navigate the 600 feet-wide channel. A portion of the dredged material is planned to be beneficially used to nourish the coastline in Quintana, TX. Work on the project is scheduled to commence in October 2014.

GLDD explains that some of the largest petrochemical and plastics production complexes in the world are located at Port Freeport and are expected to benefit from the economic efficiencies that the wider channel will provide, contributing to job retention and creation as well as greater opportunities for the local community.

Great Lakes Dredge & Dock Corporation is the largest provider of dredging services in the United States and the only U.S. dredging company with significant international operations. The Company is also a significant provider of environmental and remediation services.

Great Lakes also owns and operates the largest and most diverse fleet in the U.S. dredging industry, comprised of over 200 specialized vessels.