GE to Supply for Conrad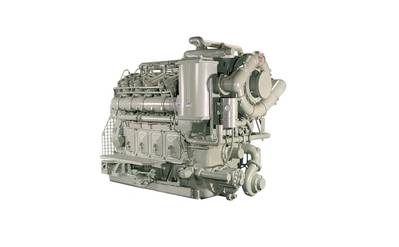 GE Marine announced it will provide Conrad Industries, Inc., , with two 8 cylinder V228 medium-speed diesel engines through NREC Power Systems, a GE authorized dealer. The engines will power a passenger/vehicle ferry designed by Alan C. McClure Associates, Inc. and Schuller & Allan LLC, both of . The ferry is being built by Conrad Industries for the Texas Department of Transportation, Austin.
The 264 x 66 x 15-ft. ferry will carry up to 500 passengers and 70 vehicles, and will operate out of the terminal in . The new ferry is an addition to the fleet that is currently operating to transport motorists and services across the waterway between and the Bolivar peninsula. The ferry is expected to be operational by July 2009.