Optimus Seventh Generation Wins Safety Support Contract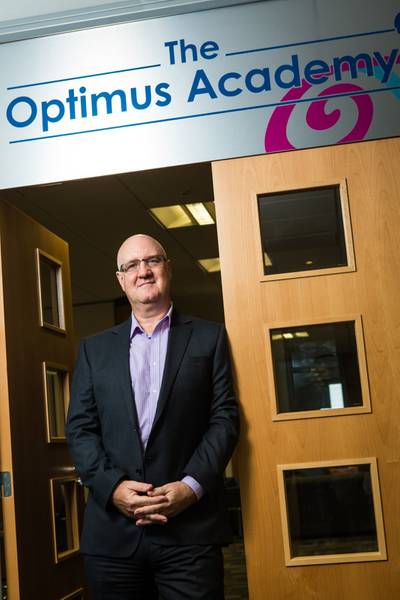 Optimus Seventh Generation Ltd, an Aberdeen headquartered behavioural change consultancy, has secured a six figure contract with a major international oil company to perform safety coaching support on one of its platforms in the North Sea.


With safety at its core, Optimus Seventh Generation specializes in helping clients implement significant behavioural change and deliver operational excellence. Its latest contract win involved the company's consultants initially visiting the asset earlier this year to begin observation diagnostic of workplace behaviours.

Optimus Seventh Generation chief executive, Derek Smith said: "We support clients in delivering a meaningful evolution of safety culture and behavior. Our phased approach of Diagnose, Motivate, Educate and Support focuses on what essentially needs to be done to add value and implement real and lasting change."

"Over a six week period our consultants visited the asset to conduct a 'Culture of Care' diagnostic, observe workplace behaviours and carry out the 'Optimus Care Survey'. This process allowed us to provide an evidenced based assessment of the safety culture and, together with the operator's team, we agreed a plan that will see us deploy a safety coach on to the platform. During this time he will focus on workforce engagement and introduce a concept of care into the daily working lives of staff."


This latest contract win sees the Aberdeen firm on track to achieve a turnover of £5.5million by the end of this year, up 40% on 2012, and employee and associate numbers grow from 30 in 2012, to over 40 in 2013.


Mr Smith continued: "We moved into a purpose built training facility in Westhill two years ago to keep pace with industry demand. Global growth has been steady, with UK sector growth aided by new work in Holland and Norway, and as a result we were 50% up in the first half of 2013 compared to last year.


"Our clients want to look beyond just safety, and are attracted by our emphasis on creating a 'Culture of Care'. This model stresses the importance of everyone in a business adopting a 'care' ethos for people, plant and process. This generates not just safety, but operational excellence, workforce engagement and improved performance throughout the companies that implement it."


Since its formation in 2003, Optimus Seventh Generation has built a diverse portfolio of global customers, focusing on high hazard industries both within the UK and internationally, with offices in Aberdeen, Rio de Janeiro and Perth Australia.