Germanischer Lloyd Gives Nod to CORSAIR TVR v.2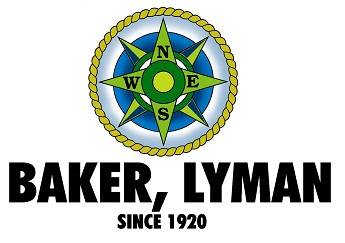 Baker Lyman's software is only approved Towing Vessel Record.
Classification giant Germanischer Lloyd (GL) granted Type-Approval to Baker, Lyman & Co (BL) for their cutting-edge Towing Vessel Record software, CORSAIR TVR v.2, effective November 1, 2012. The software Type-Approval by Germanischer Lloyd solidifies CORSAIR TVR v.2's position as the exclusive regulatorily defined record-keeping process for Sub-Chapter M. Moreover, this latest action conceivably tightens Baker Lyman's grip on the impending Sub-Chapter M market in conjunction with their TSMS Transition Program.
Germanischer Lloyd (USA) Vice President, Ryan Bishop, explained that GL's status as a USCG approved Recognized Organization is a distinct advantage in the Type-Approval process.
"GL and or sister company, Noble Denton, remain global leaders in Certification and Validation of marine products, designs, and systems. This expertise is enhanced given GL's longstanding relationship with USCG. One of our many delegated USCG authorities allow us to certify Safety Management Systems on behalf of the Coast Guard. Our Type-Approval of CORSAIR confirms that the software meets the 33 CFR Part 96 Standards for Planned Maintenance Systems, record-keeping requirements for statutory Safety Management Systems, and proposed Sub-Chapter M record-keeping requirements", Bishop said.
According to Corinne Titus, Baker Lyman's CEO, part of the Type-Approval vetting was a lengthy technical review of each system feature within CORSAIR TVR v.2.
"Every component of CORSAIR was tested for performance and found to be compliant with the applicable USCG standards and requirements. Although CORSAIR is extremely easy to operate the internals of the system are quite complex. Unlike other marine software solutions, CORSAIR is fully integrated. CORSAIR is not marketed on a modular basis but as a compact, lean enterprise software," Titus continued, "Because CORSAIR wraps Sub-M Safety Assessments, Sub-M Navigation Assessments, Sub-M Planned Maintenance, Sub-M Document Control, VGP, Auto-Logging, and many other features into a single module Baker Lyman has been able to offer the software at a discount far below comparable marine software solutions."
As a well seasoned SMS Administrator, Daniel Babin, Bisso Marine's General Manager of Vessels & Facilities, suggested that the numerous benefits of Type-Approved marine software can be reduced to five key points: achieving regulatory compliance, creating client confidence, building a framework for continuous improvement, reducing waste, and improving employee performance and motivation through standardization.
AWO member and RCP carrier Ivy Marine bought into CORSAIR TVR v.2 before the Type-Approval process began and found many of their suggestions adopted into the software.
"We're a two boat fleet. Our office staff is small. Before CORSAIR we struggled to keep up with logbooks, Vessel General Permit reporting, RCP, and Planned Maintenance. Sub-Chapter M and TSMS are going to increase our paperwork significantly. We chose to invest in technology rather then hiring additional staff. Baker Lyman had the best solution for a company our size. GL's Type-Approval is going to make our movement towards TSMS that much easier," said Patrick Boles, Ivy Marine Operations Manager.
Rocky Marchiano, Baker Lyman's Director of Maritime Compliance, pointed out that the CORSAIR TVR v.2 Type-Approval will likely be a major contributing factor to record-keeping standardization in the towing industry.
"Sub-M operators who see that a Towing Vessel Record will assist them in streamlining their record-keeping and, more importantly, in meeting USCG requirements will be in front of the curve. There are less then a dozen towboat specific software solutions on the market. CORSAIR is the only Towing Vessel Record software of the lot. CORSAIR is also the only Type-Approved towboat specific software solution in the United States. These circumstances create a positive environment for industry record-keeping standardization lead by Baker Lyman's resources and expertise," Marchiano speculated.
The TSMS Strategic Alliance, of which Baker Lyman, Germanischer Lloyd (USA), and TBS are partners, has been making steady headway towards standardized TSMS implementation process through the TSMS Transition Program.
"Since CORSAIR is the record-keeping protocol adopted by the TSMS Transition Program the Type Approval of CORSAIR has a huge bearing on the creditability of both the Alliance and the Program," Pat Folan, COO of TBS remarked, " as the industry grows nearer the Sub-M Final Rule operators will appreciate the value, security, and savings the Alliance, the Program, and CORSAIR provide them with."