Globecomm's se@FLEX puts VSAT in Reach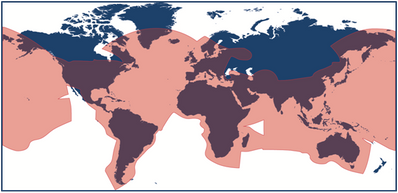 Combined VSAT/L-band service delivers seamless, global high bandwidth coverage with full cost transparency from a single provider.

Globecomm Maritime, the leading provider of maritime communications solutions, is pleased to announce the launch of se@Flex, a new global maritime VSAT package combining best of breed Ku-band coverage with mission-critical L-band back-up services. The result of the fusion of services from Globecomm Maritime companies, it offers a complete solution from a single source, providing a global coverage footprint, guaranteed bandwidth throughput and full transparency of costs and service levels.

The new service is offered using flat rate monthly pricing, with options including hardware leasing for approved packages and customers, Ku band unlimited usage and L-band airtime starting at US$2,850 per month. This core package includes all components and configuration needed to provide the vessel with global seamless connectivity. The service provides both ship and crew with always-on, unlimited bandwidth for business and personal applications. Combined with our existing cost management, remote access and imaging applications, users can implement cost-savings while relying on dedicated quality of service.

Globecomm Maritime is able to guarantee that users get the true Committed Information Rate (CIR) they pay for while using its global Ku-band service. Access to Globecomm Maritime's Ku-band network keeps overall costs down by limiting the time spent on L-band services. Customers will benefit from a service that includes seamless and automatic switching between Ku-band beams and L-band service. As a FleetBroadband DP and Iridium OpenPort SP, Globecomm Maritime is in a position to offer premium L band service at competitive rates. This also include options to convert to Ka-band service platforms as they become available in the future.