Vancouver Shipyards Get Government Contracts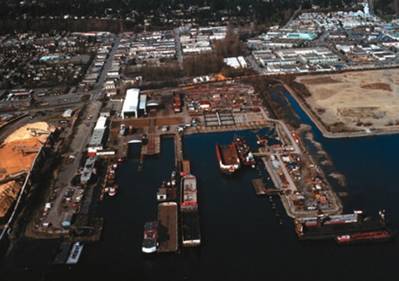 Progress continues under Canada's National Shipbuilding Procurement Strategy (NSPS) with contracts to Vancouver Shipyards.
The Harper Government today announced a series of preliminary contracts valued at a total of $15.7 million for joint support ships, the CCGS polar icebreaker John G. Diefenbaker and offshore fisheries science vessels.
"The Harper Government created the National Shipbuilding Procurement Strategy to support Canadian jobs and industries, while bolstering the Canadian economy by building ships right here in Canada," said the Honourable Rona Ambrose, Minister of Public Works and Government Services and Minister for Status of Women. "Industry analysts have estimated that our shipbuilding strategy will contribute 15,000 jobs from coast to coast to coast and over $2 billion in annual economic benefits over the next 30 years."

As part of the non-combat package under the NSPS, the joint support ships will replace the Royal Canadian Navy's auxiliary oiler replenishment vessels. The new polar icebreaker, the CCGS John G. Diefenbaker, will be delivered to coincide with the decommissioning of the Canadian Coast Guard's heavy icebreaker, the CCGS Louis S. St-Laurent, and the offshore fisheries science vessels are intended to replace the CCGS Teleost, the Alfred Needler, and the W.E. Ricker.