Korean Government to Fund HMM Vessels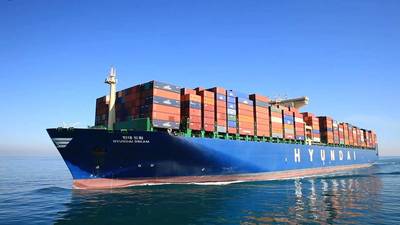 South Korean shipping unit will purchase Hyundai Merchant Marine (HMM) vessels for USD 515 million and lease them back to the container carrier at favorable charter rates as part of a state aid program.
Korea Shipping Co., a new entity servicing troubled shippers will act as a shipping bank to buy vessels from shippers to lease them back to help them out of financial troubles, was launched on Tuesday on initial paid-in capital of 1 trillion won.
HMM will become the first beneficiary of the Korean government rescue schemes for shipping through the Korea Shipping Co.
HMM also under state bank management is being groomed to take the place of Hanjin Shipping.
"We are coordinating the funding plan upon specific support request from HMM. The rest would spread out to other shippers," Pulse reported quoting a government official.
The new entity in which 90 percent of the initial capital would come from state
lenders Korea Development Bank
and the Export-Import Bank of Korea and the remainder from the country's debt clearing house Korea Asset Management Corp. (KAMCO) is designed to assist strengthening of local shippers against protracted industrial slowdown.
It will act as a tonnage bank by buying vessels and assets from liquidity-short shippers at market price and lease them back.