Greatship Sells AHTS Vessel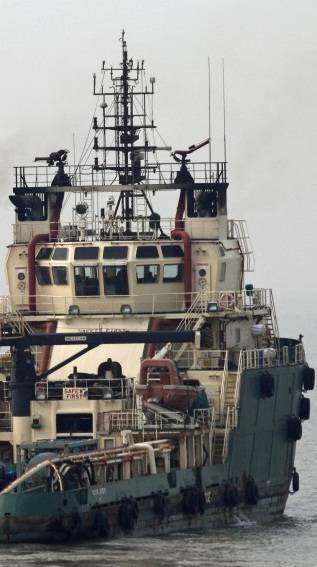 Indian shipping company Great Eastern Shipping has announced that its wholly owned subsidiary, Greatship, has sold and delivered anchor handling tug supply (AHTS) vessel Greatship Akhila (7,080 bhp, built 2009) to unnamed buyers.
"Greatship (India) Ltd (GIL), a wholly-owned subsidiary of
Great Eastern Shipping Company
Ltd, has sold and delivered the 2009-built 80T Anchor Handling Tug cum supply vessel 'Greatship Akhila', to the buyers," the company said in a filing to BSE.
However, it did not specify the buyers. With the delivery of this vessel to the buyers, GIL and subsidiaries currently own and operate five platform supply vessels (PSVs), eight Anchor Handling Tug Supply Vessels (AHTSVs) and four jack-up rigs, among others, it added.
Great Eastern Shipping Company has two main businesses - shipping and offshore. The offshore business serves the oil companies in carrying out offshore exploration and production activities, through its subsidiary GIL.