Greece's Star Bulk on Ship Buying Spree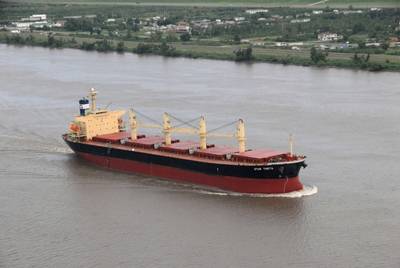 Star Bulk Carriers contracts China's Shanghai Waigaoqiao Shipbuilding to build two Capesize dry bulk carriers, & also signs Letters of Intent with a major Japanese shipyard for construction of two Ultramax dry bulkers.
The eco-type, fuel efficient Capesize drybulk vessels are to be delivered in Q4 2015 and Q1 2016, respectively and similar specification Ultramax dry bulkers in 2015.

The aggregate purchase price of all four newbuilding vessels is approximately US$151.0 million.

In other news:
Star Bulk say they have been notified by the receivers of STX Pan Ocean Co. Ltd. terminating the charter agreement for the vessel, Star Borealis, effective immediately. Currently, STX owes the Company approximately USD $653,000. Star Bulk intends to vigorously pursue all amounts owed to it under the charter agreement, including any related damages caused by the termination of the charterparty, under the STX rehabilitation proceedings, which have commenced in Korea.

Under the STX charter, this vessel earned a daily net time charter rate of USD $24,255. The Company has re-employed the vessel on a voyage charter at a daily time charter equivalent of approximately USD $27,000.
Additionally, the Company announced that it has chartered two of its Supramax vessels with major international companies; the Star Gamma is chartered for approximately one year at a gross daily time charter rate of USD $9,400 and the Star Omicron is chartered for minimum three months up to a maximum of five months at a gross daily time charter rate of USD $10,750.