USS Guardian Update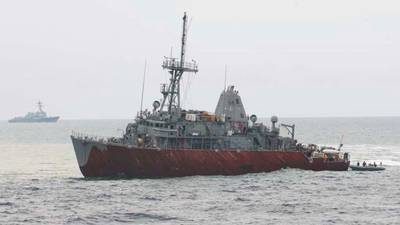 'Task Force Tubbataha' is working closely with the US Navy & a Singapore salvage company to plan the wreck's removal.
In a statement issued by the Philippine Coastguard, Transportation Secretary Joseph Emilio Aguinaldo Abaya explained that part of the salvage plan is to use a crane with high lifting capacity for the vertical removal of the stranded ship instead of just dragging it to avoid incurring more damage to the reef.
"They [US Navy, Philippine Navy and salvage company from Singapore] continued to secure top side of the ship, removed all small items and secured other items that were left behind," Philippine Coast Guard Commandant Rear Admiral Rodolfo Isorena, said in his report.

A large US vessel that will aid in the salvage, USNS Salvor, is on site and SMIT Singapore Pte Ltd's two vessels, SMIT Cyclone and SMIT Borneo, are expected to arrive on January 30.

Earlier, the Inspection Team assessed that approximately 1,000 square meters of corals had been severely damaged due to the incident.