Halpin Joins UTEC US Team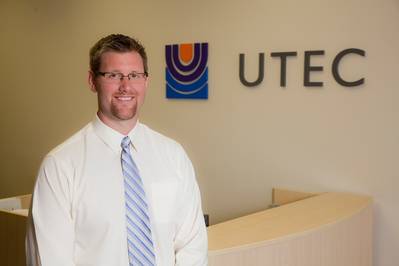 UTEC appointed Sean Halpin as Global AUV Manager and US Geophysical Manager.
A graduate of the esteemed Maine Maritime Academy, Sean began working with hydrographic survey equipment at the age of 18. After university, he worked with a US defense contractor which held contracts to conduct and assist with hydrographic survey work for NOAA and the US Navy.
Immediately prior to joining the UTEC team based in Houston, Sean worked with a deepwater engineering firm where he designed and managed geoscience programs for oil and gas operators in a consultancy role.
Commenting on his appointment, Sean Halpin said: "UTEC is a relatively new player in the AUV game so it is a very exciting time to be joining the company "The industry is growing rapidly and UTEC will be at the forefront of that growth so I feel that my new role will give me a chance to make a real difference."
Sean added: "One of my key tasks will be the standardization of UTEC's AUV work practices and development of class leading data products, ensuring that we consistently deliver high quality services to our growing number of clients around the world."
UTEC CEO Martin O'Carroll added: "The development and application of AUV technology is a core strategy for UTEC and we are delighted to have a professional of Sean's calibre join the team to lead our AUV business unit."