Hammerfest LNG Plant Resumes Production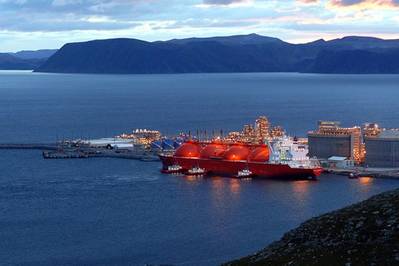 The Norwegian LNG plant was shut down due to water ingress in natural gas driers, but is now back in production.
Large amounts of natural gas are sent ashore and cooled down at Hammerfest LNG on Melkøya, the world's most northerly and Europe's first export facility for LNG from Snøhvit, the first petroleum development in the Barents Sea that has no installations above the sea's surface.
Statoil's share of production from Snøhvit comprises roughly 50,000 barrels of oil equivalents per day.
The Melkøya plant is now gradually returning to full production following a 10th July 2012 temporarary shutdown.