Hapag-Lloyd, Hamburg Süd in Merger Talks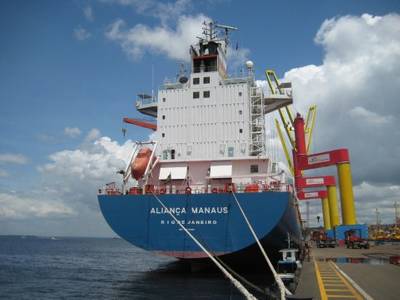 The Executive Boards of Hapag-Lloyd AG and of Hamburg Südamerikanische Dampfschifffahrts-Gesellschaft KG (Hamburg Süd), in agreement with their shareholders, are investigating if, and under what conditions, a merger of both companies would be of interest.
Hapag-Lloyd is comprise of around 150 modern ships, five million TEU (Twenty-foot Equivalent Unit) transported in a year, 6,900 motivated staff at 300 locations in 114 countries, networked through an IT system that is the industry leader: Hapag-Lloyd is a leading global liner shipping company and a powerful partner for you.

Hamburg Süd in 2011 accounted for 107 containerships (43 owned, 64 chartered in) as well as 53 chartered tramp ship, with 4,468 employees (3,756 ashore, 712 at sea) and carrying 3.125m TEU.