Reflex Marine to Create New Headquarters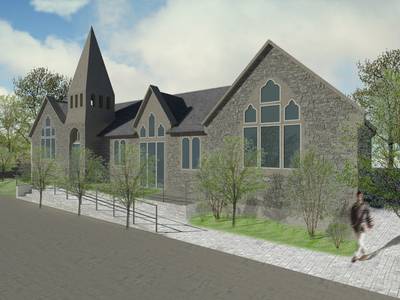 Reflex Marine, a global leader in safe marine transfer solutions, has begun work on its new headquarters as it celebrates its 20th year in business.
The new facility – which will replace the current company HQ in Somar House, Heron Way, Truro – will offer Reflex Marine the capacity to expand to meet increasing demand for its services as the company moves towards a period of projected growth.


The relocation involves partly converting the Grade Two listed building, dating from the 19th Century, into high quality, sustainable office space. Reflex Marine, which supports 10:10.org, a national carbon reduction initiative, is also committed to developing the building to a very high environmental standard.


Work to restore and refurbish the grand Old School building and safeguard its future has already begun after Cornwall Council approved the designs, which were jointly created by Barcelona-based Zest Architects and local Truro-based architect, Barlow Stott.

CEO and co-founder of Reflex Marine, Phillip Strong said: "This is a very exciting time for our business. The last few years have seen rapid growth of the business and we wish to be recognised as one of the best employers in West Cornwall. We are already proud of our achievements in this respect, received the Investors in People Silver Award. As a company we wear our social and environmental values on our sleeve and we feel that the creation of this new high quality office space will reflect that. We also aim to engage positively with the people of Shortlanesend and we hope to add real value to their community."

Reflex Marine has been at the forefront of safety improvements to marine personnel transfer, thanks to cutting-edge, specially designed capsules including the Frog and Toro. These transfer capsules address all the key risks associated with crane-based personnel transfer. The company has continued to expand its range of products and services in order to provide comprehensive access solutions, reducing the risk to personnel and improving operating efficiency.

It continues to work closely with operators, lifting specialists and vessel owners, to develop a more integrated approach to personnel transfer operations. Around 10 million marine transfers are estimated to be carried out every year and Reflex Marine has gained worldwide recognition for being at the frontline of the introduction of safer and more weather capable technologies. It is also regarded as the leading specialist in providing transfer solutions within harsh weather environments, with extensive experience in the Arctic Circle and other challenging regions.

"We have found Cornwall to be a great place to do business," added Mr Strong. "From the communications and logistics perspective it can be a challenge. However, this is offset by the great people we have managed to employ and retain; not forgetting also the companies in the area that provide us with great support, in finance, law and other areas. We feel well supported in Truro by a great extended team that understands what it takes to succeed in international business."