Aage Hempel to Equip 10 New PSVs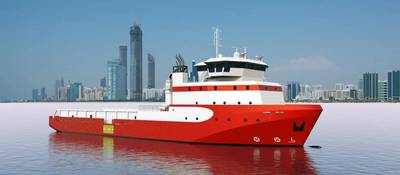 Aage Hempel, a company in worldwide merchant marine electronic service and focused on 24/7 maritime sales and service, signs agreement for the delivery of navigation and communication equipment included Integrated Bridge System from Kelvin Hughes with Shipyard De Hoop in Lobith. The Platform Supply Vessels (PSV) are for Abu Dhabi National Oil Company (ADNOC).

The first vessel is to be delivered early 2015, while the delivery of the other nine vessels is equally spread over almost 1.5 years, with the last PSV to be handed over at the end of 2016. The complete production of the 10 vessels will be split between the two shipyard locations of De Hoop, Lobith and Foxhol. The vessels will operate in the offshore oil and gas fields of the United Arab Emirates, under the operating company ESNAAD, which is a member of the ADNOC Group. These ships, having main dimensions of 65 x 15.8 meters (L x B). The vessels will meet the imposing operational and environmental requirements for working in the Arabian Gulf.

Although this series of vessels are primarily designed for offshore supply purposes, they can also serve as a basis for a wide array of other offshore support services, such as stand-by services and fire fighting.