HHI Delivers Philippine Navy Frigate
The latest Philippine Navy frigate built by South Korea's Hyundai Heavy Industries (HHI), BRP Jose Rizal, departed for the Philippines carrying masks and other quarantine supplies.
The 2,600-ton frigate, with maximum speed of 25 knots, features the Philippine Navy's first operation of guided missiles and torpedoes.
The new ship set sail to Subic port in the Philippines following a sail-off ceremony held by HHI on Monday. The builder said the delivery comes four months ahead of the vessel's originally scheduled delivery date in September 2020 despite travel restrictions imposed on personnel and materials due to spread of COVID-19.
The Republic of Korea Navy (ROKN) deployed ROKS Seongnam (PCC-775) to the ceremony to wish for a safe voyage of Jose Rizal. In addition, HHI said it shipped quarantine supplies such as 20,000 masks, 180 bottles of disinfectants, 2,000 bottles of hand sanitizers and 300 packs of sanitizing wipes in the vessel as a token of returning gratitude for Philippines' participation in the Korean War.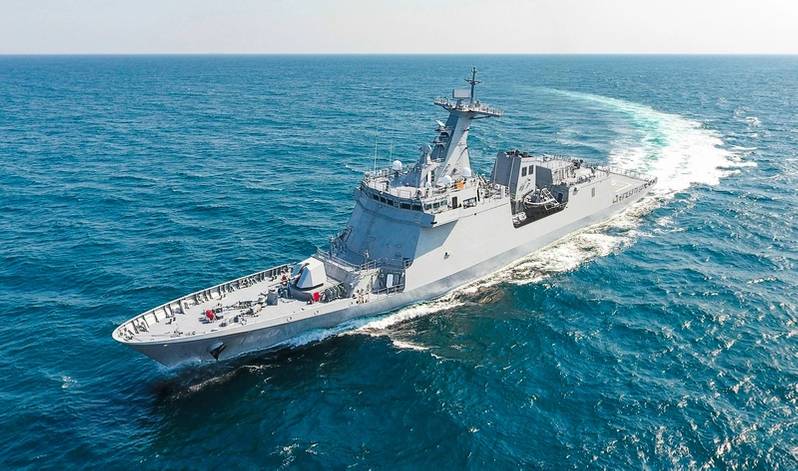 BRP Jose Rizal (Photo: HHI)

Since the delivery of the first Korean-built frigate ROKS Ulsan in 1980, HHI has played a pivotal role in the modernization of ROK Navy designing major warships. The shipbuilder has since expanded its service to worldwide navies with affordable warships. HHI is expected to deliver HMNZS Aotearoa, a 26,000-ton logistics support vessel of the Royal New Zealand Navy, in June 2020.