Today in U.S. Naval History: August 5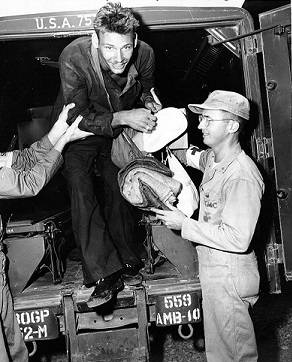 Today in U.S. Naval History - August 5

1832 - Frigate Potomac is first U.S. Navy ship to entertain royalty, King and Queen of Sandwich Islands, Honolulu

1864 - R.Adm. David Farragut wins Battle of Mobile Bay, sealing off last Confederate port on Gulf Coast

1882 - Authorizing of first steel warships, beginning of the modern Navy.

1915 - First air spotting for shore batteries at Fort Monroe, Va.

1921 - Yangtze River Patrol Force established as command under Asiatic Fleet.

1953 - Exchange of prisoners of war of Korean Conflict (Operation Big Switch) begins

1967 - Operation Coronado III begins in Rung Sat Zone, Vietnam

1990 - Navy and Marine Task Force (USS Saipan, USS Ponce, and USS Sumter) begin evacuation of U.S. citizens and foreign nationals from Liberia during civil war.

For more information about naval history, visit the Naval History and Heritage Command website at history.navy.mil.