Today in U.S. Naval History: March 4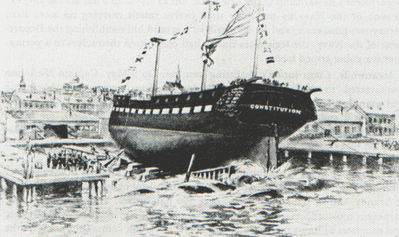 Today in U.S. Naval History - March 4

1911 - Appropriation of first funds for experiments in naval aviation.

1925 - Congress authorizes restoration of USS Constitution.

1947 - Operation Highjump, air operations in Antarctica, ends.

1963 - Navy Hercules aircraft completes 12-day rescue operation of critically ill Danish seaman from Danish freighter off the coast of Antarctic.

For more information about naval history, visit the Naval History and Heritage Command website at history.navy.mil.