Today in U.S. Naval History: July 28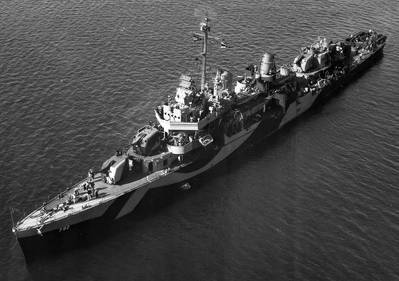 Today in U.S. Naval History - July 28

1915 - Sailors and Marines land in Haiti to restore order

1916 - Navy establishes a Code and Signal Section which initially worked against German ciphers and tested the security of communications during U.S. naval training maneuvers.

1926 - Team of scientists from Naval Research Laboratory (NRL) and Carnegie Institution determine height of the Ionosphere through use of radio pulse transmitter developed by NRL

1945 - USS Callaghan (DD-792) is last ship sunk by a Japanese kamikaze attack, off Okinawa.

1973 - Launch of Skylab 3, the second manned mission to the first U.S. manned space station, was piloted by Major Jack R. Lousma, USMC with Capt. Alan L. Bean, USN as the Commander of the mission and former Navy electronics officer, Owen K. Garriott as Science Pilot. The mission lasted 59 days, 11 hours and included 858 Earth orbits. Recovery by USS New Orleans (LPH-11).

For more information about naval history, visit the Naval History and Heritage Command website at history.navy.mil.