Today in U.S. Naval History: October 3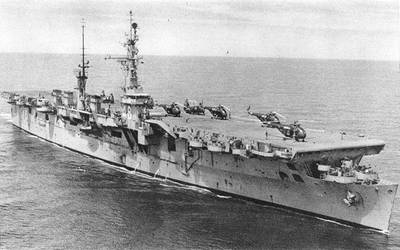 Today in U.S. Naval History - October 3

1921 - USS Olympia sails for France to bring home the Unknown Soldier from World War I

1955 - USS Saipan (CVL-48) begins disaster relief at Tampico, Mexico rescuing people and delivering supplies. Operations ends 10 October.

1962 - Launch of Sigma 7 (Mercury 8) piloted by CDR Walter M. Schirra, Jr., USN. In a mission lasting nine hours and 13 minutes, he made six orbits at an altitude up to 175.8 statute miles at 17,558 mph. Recovery by USS Kearsarge (CVS-33).

For more information about naval history, visit the Naval History and Heritage Command website at history.navy.mil.