Today in U.S. Naval History: October 15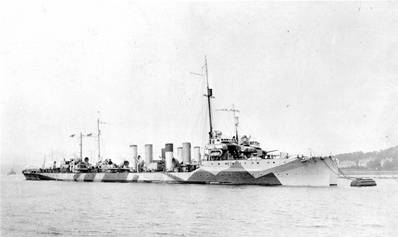 Today in U.S. Naval History - October 15

1917 - USS Cassin (DD-43) torpedoed by German submarine U-61 off coast of Ireland. In trying to save the ship, Gunner's Mate Osmond Kelly Ingram becomes first American sailor killed in World War I and later is awarded the Medal of Honor for his heroism. He becomes the first enlisted man to have a ship named for him, in 1919.

1948 - First women officers on active duty sworn in as commissioned officers in regular Navy under Women's Service Integration Act of June 1948 by Secretary of the Navy John L. Sullivan: Capt. Joy B. Hancock, USN; LCDR Winifred R. Quick, USN; LCDR Anne King, USN; LCDR Frances L. Willoughby, MC, USN; LT Ellen Ford, SC, USN; LT Doris Cranmore, MSC, USN; LTJG Doris A. Defenderfer, USN; and LTJG Betty Rae Tennant, USN.

1957 - USS Lake Champlain reaches Valencia, Spain to assist in flood rescue work.

1960 - USS Patrick Henry (SSBN-599) begins successful firing of four Polaris test vehicles under operational rather than test conditions. Tests are completed on October 18.

1965 - U.S. Naval Support Activity Danang Vietnam, established.

For more information about naval history, visit the Naval History and Heritage Command website at history.navy.mil.